Explore our Range of Black Quartz Worktops
Deep, dark, sensuous black quartz worktops will add a sultry modern touch to your space. Black quartz worktops make the ideal surface material for making a statement. Taking inspiration from the design world, black quartz worktops make an immediate visual impact. You may have noticed the gleaming beauty of black quartz worktops staring back at you from the glossy pages of interior design magazines. But this bold statement in black doesn't need to stay on the page. Quartz offers designer style at an affordable price point. Available in a vast array of textures and patterns, there is a black quartz worktop for any style of kitchen or bathroom. With so much choice, it's no wonder black quartz worktops are the surface material of choice for the modern and daring.
Why our clients prefer quartz
Did you know that quartz is one of the most common and hardest non-precious minerals found in the Earth's continental crust? Quartz worktops combine this fantastic material with acrylic resin to create a manmade surface material that is incredibly durable. Combining natural quartz dyes and colours mean manufacturers can make quartz worktops in almost any colour or pattern, even replicating natural materials such as granite or marble. Quartz worktops are very hard and durable, but they aren't technically 100% stone, so you'll sometimes see them called composite stone or "engineered" quartz. 
Upkeep
If you're looking for a worktop that is more than just beautiful, quartz worktops have many benefits, including being eco-friendly, scratch resistant and needing virtually zero upkeep. They're so easy to keep pristine that you won't need any special cleaners, just mild soap or all-purpose cleaner. Because quartz worktops are non-porous, they are hygienic and never need to be sealed. Being non-porous means, they're also impervious to fungal and bacterial growth. Engineered from approx. 93% natural quartz, 7% resins and pigments, the polymer additives in quartz worktops help to increase its strength and overall lifespan. 
Appearance
Black quartz worktops have the look and feel of granite but with a unique glistening quality that is all their own. Because quartz crystals are embedded into every square centimetre of the material, quartz worktops radiate with an amazing depth and a dazzling visual quality. Their naturally cool look only matches their seamlessly smooth feel, surpassing even natural stone. Additionally, being a manmade material allows the flexibility to isolate pigments to create consistent colouring and an exhaustive range of colours and patterns. From distinctive veined styles to blends containing various shapes and transparent speckled patterns, black quartz worktops have the versatility to seamlessly blend with many different interior styles.
Why Wait? Call Today!
Black quartz worktops will add chic sophistication to virtually any surface in your home. Black quartz makes the ideal choice for kitchen work surfaces, bathrooms, backsplashes, tabletops, baths, and much more. Its endless colours and patterns in consistent and uniform tones make it the perfect material for practically any design. Call our expert design team today to learn how black quartz worktops will transform your space.
Quartz worktops come in a vast selection of colours and textures. In addition, quartz worktops offer a far wider selection of styles than other natural materials, from naturalistic patterns to solid opaque offerings.
Quartz worktops are the ideal choice for busy households. Heat and cold resistant and impervious to impacts, quartz worktops are one of the most durable options on the market. 
Keeping your worktops looking their best has never been simpler! Quartz worktops are a non-porous material, so dirt, germs, and even mould have nowhere to hide. Quartz doesn't require any special upkeep or cleaning agents. Just a simple sponge soaked in an all-purpose cleaner or mild soap is all you need to keep your worktops squeaky clean.
If you're looking for a worktop with low environmental impact, quartz worktops are for you. Quartz is a manmade material and does not emit any VOCs or toxic chemicals in its manufacture. In addition, quartz worktops are fully recyclable and are even made from industry by products. 
Take a look through our wide range of quartz worktop colours.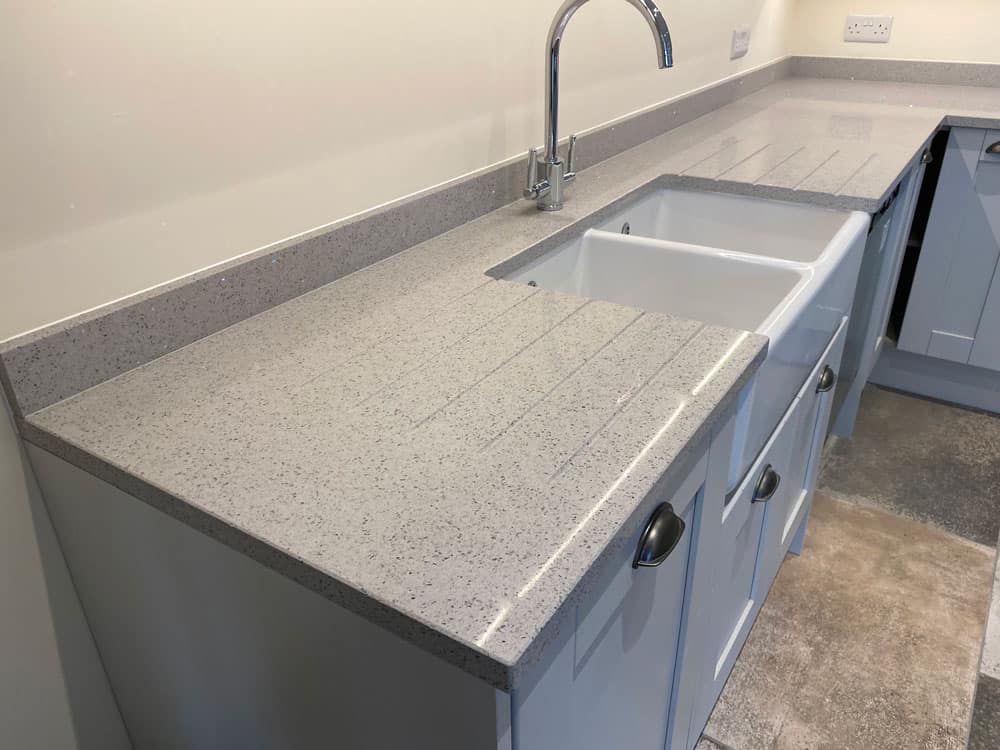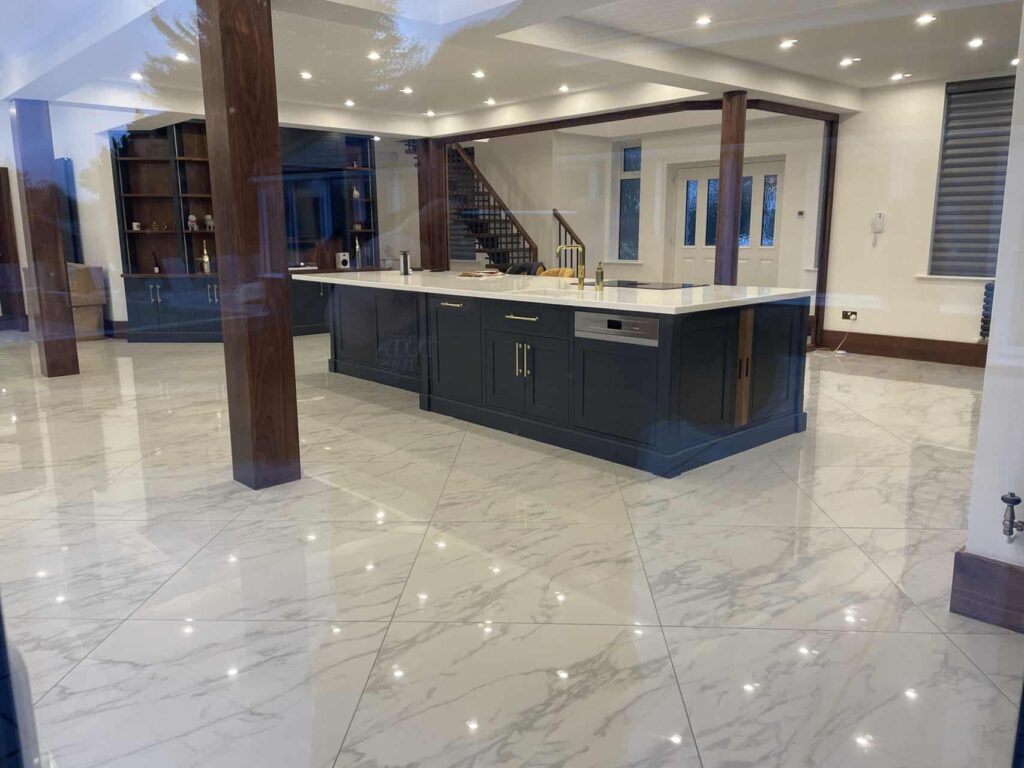 Get Your Quartz Worktops Today!
Quartz worktops are quickly becoming the most popular worktop choice in Kent. Ready for yours? Contact Total Tops for your free quote. Our design consultants are on hand to help you design the kitchen or bathroom of your dreams. Supplying the highest quality quartz worktops in Kent for a price you can't beat.
Speak with the friendly team at Total Tops today. Your designer quartz worktops are only a phone call away. 
Call the Quartz worktop specialists, Total Tops, at 01787 844 663.